I recently wrote an article for the online academic platform, The Conversation. You can read it below, or go directly to the Conversation website here (and sign up to their newsletter if you enjoy it!)
Why a commonly held idea of what aid workers are like fails to tell the full story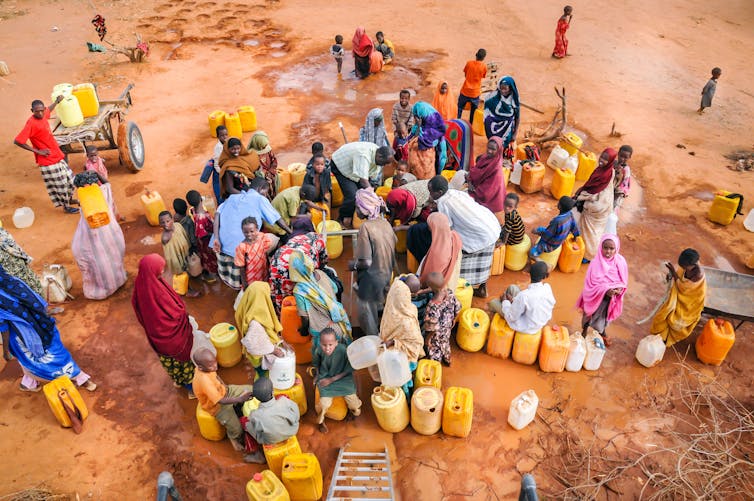 Gemma Houldey, University of Sussex
The common idea of the aid worker is of a selfless soul who travels far from home to an unfamiliar and challenging environment, giving up a more privileged existence in their own country. More often than not that the aid worker comes from the developed world, and that they are most probably white. It may be startling for to learn that about 90% of aid workers are in fact nationals working in their own countries in the developing world.
This is more than a question of perception. Aid organisations, by and large, were established in Western nations and a good majority are still managed from offices in cities such as London, New York or Geneva, although there has been an increased commitment in recent years to decentralise to the global south. In addition, on the back of promises made at the World Humanitarian Summit in 2016, international NGOs are pursuing further localisation of their human resources.
However, my research into stress and well-being of aid workers in Kenya suggests that the experience for local aid workers continues to be a very different prospect indeed. Interviews with more than 100 Kenyans and expatriates working for international humanitarian, development and human rights organisations highlighted that the motivations and values associated with aid work are more complicated than is often assumed. They are often tied to socio-economic status and living conditions. The contrast between local workers and expatriates can be sharp.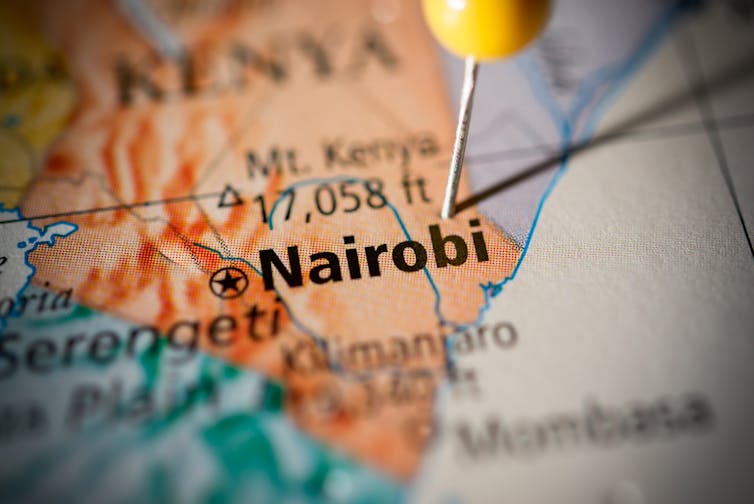 Sacrifices
The majority of expatriates I met were Europeans or Americans living in Nairobi. The Kenyan government has in recent years restricted the number of work permits issued to expatriates, but those interviewed were in long-term, relatively well paid and fairly senior jobs in their organisations. They lived in luxury apartments or townhouses close to their office, and could afford to spend their holidays back in Europe or in Kenya's beach houses or safari lodges.
As part of my field research I also travelled to one of Kenya's poorest counties, Turkana, where most expatriates I met worked in the Kakuma refugee camp, on contracts lasting between a few months and three years. At the end of their contracts they would move on to another emergency posting, probably in another country.
The situation for the Kenyan aid workers I met was very different. In Nairobi they often lived far from their office, in order to afford accommodation that could house their families. In Turkana, Kenyans I spoke to had partners and families hundreds of kilometres away in another part of the country. They could only see them every eight to ten weeks, during their rest and recuperation, a compulsory break taken from humanitarian operations which usually lasts about a week.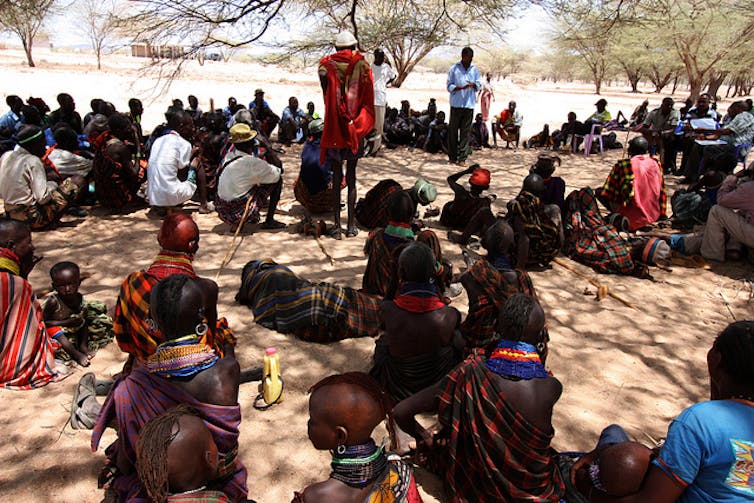 For Kenyans, two of those days were often spent travelling to and from home; unlike their expat counterparts, they were not always entitled to a free flight to Nairobi as part of their contract. In spite of this, there were Kenyans who had been working in Turkana for more than ten years, choosing to sacrifice family life for a steady and reliable income; an income which, at an estimated US$2,300 a month, is high when compared with other sectors in Kenya.
This was a key difference between the perceptions of aid work among Kenyans and Western expatriates. In the latter case, aid work is often seen, at least by one's peers and family, as heroic self-sacrifice; in the former case it is seen as a lucrative job that produces an income with which to support one's dependants. As one Kenyan woman working in the Kakuma refugee camp told me:
Here they don't see me as a hero, hell no! Never ever. They don't. Back at home … they're even proud of you. Because you have a job and they feel it's a better paying job.
Staying Committed
Kenyan aid workers demonstrated commitment to their work by staying in jobs that kept them away from their families, and instead lived in remote and difficult conditions. As one Kenyan man who worked in a small village in Turkana close to the Ethiopian border, told me:
It is just a matter of getting used to those circumstances. So at first, I was getting challenged, because I was used to being with my family … I will not leave my job to stay with my family, what will I eat, if I leave a job? … I prefer my family get something to eat.
Kenyan aid workers believed that their organisations did not always recognise, or reward, these types of commitment. One man I interviewed works in Nairobi on African governance issues. He travelled frequently with his international NGO, but he also had to find time to visit his wife, who lived and worked 400km away in western Kenya. He also supported some of his siblings' schooling. He told me that his organisation did little to recognise the specific challenges that national staff go through in this respect. This was demotivating.
At times, I ask myself, I need to move to get a little more, just to be able to support my family … and these are very genuine concerns. Fine you are dedicated, but then, if you are dedicated and for me I'm dedicated, yet I also can't steal, you know, so what do I do?
Commitment and sacrifice, words so often associated with aid work, have different meanings in the context of nationals who are struggling to support their families as well as fulfil personal ideals and values.
In a country where swathes of the population still live below the poverty line, Kenyans do not have the same choices as many of their expatriate counterparts. This is an issue of concern to many other national aid workers in the global south. And this is reflected also, unfortunately, in the way aid organisations themselves treat their national staff.

The aid sector's increased recognition of these disparities, and commitments to change, are encouraging; but this recognition needs to trickle down to field level so that all personnel have greater understanding of, and sympathy for, the specific challenges faced by national staff.
Gemma Houldey, PhD Researcher, Development Studies, University of Sussex
This article was originally published on The Conversation. Read the original article.